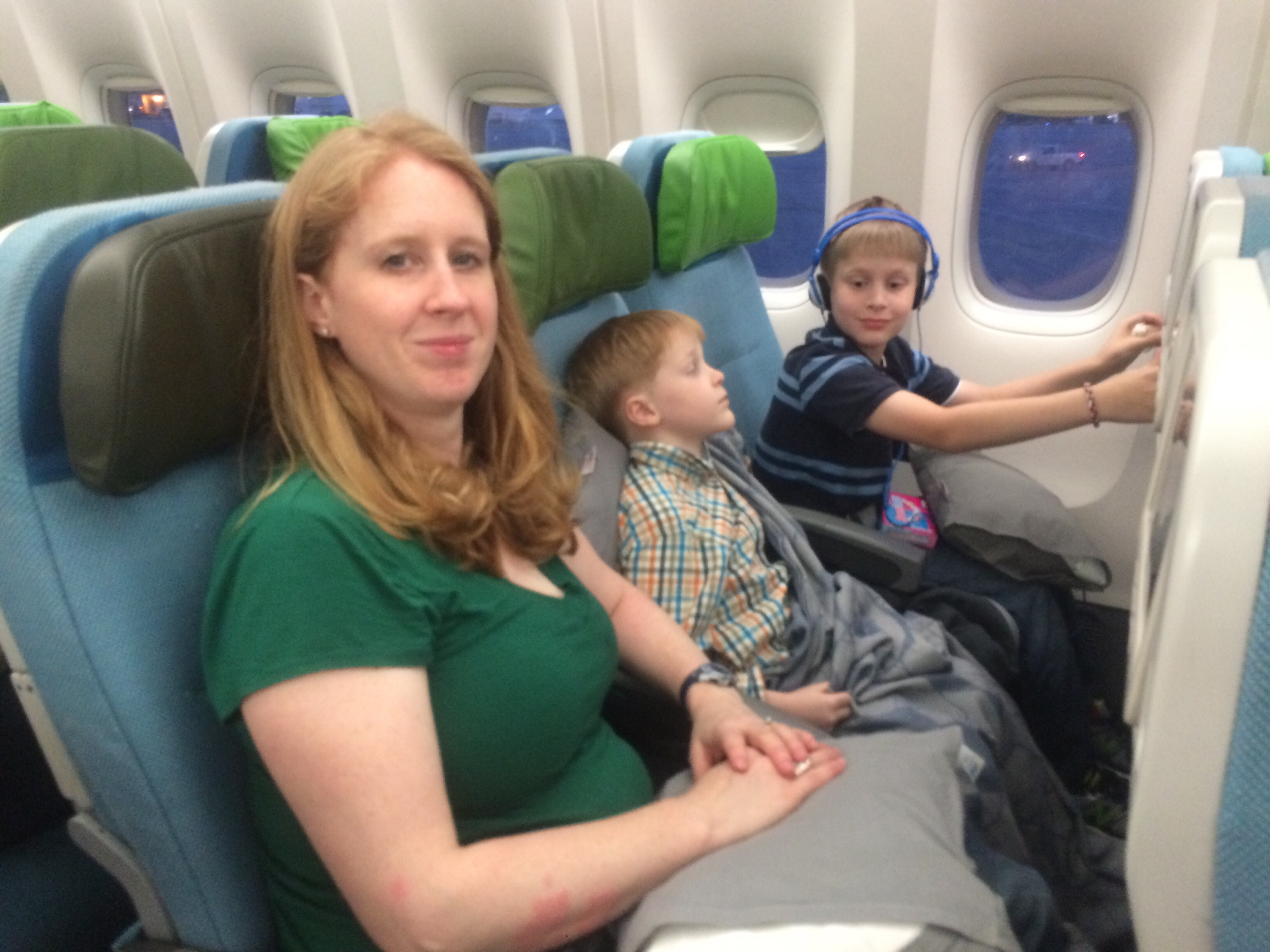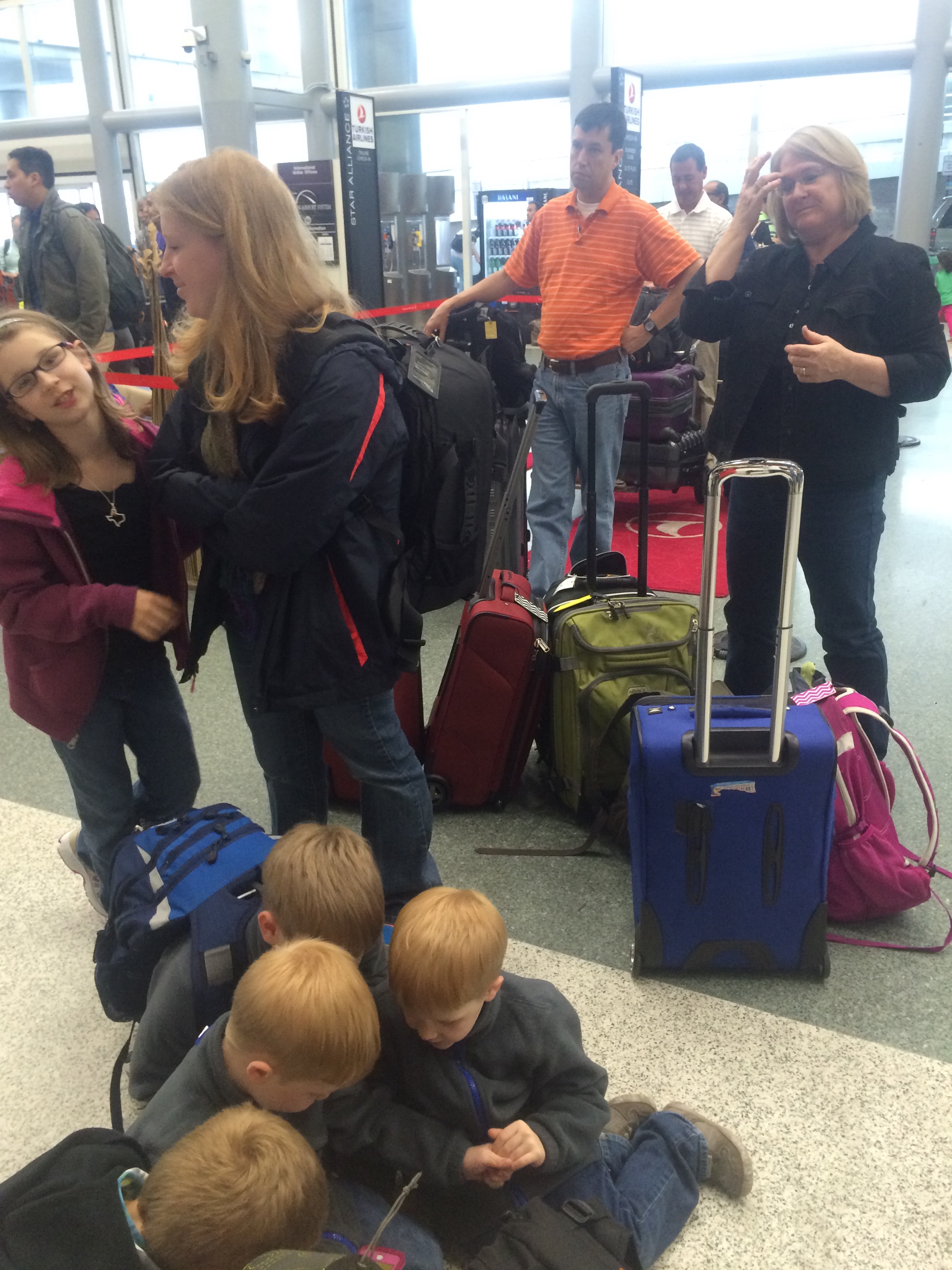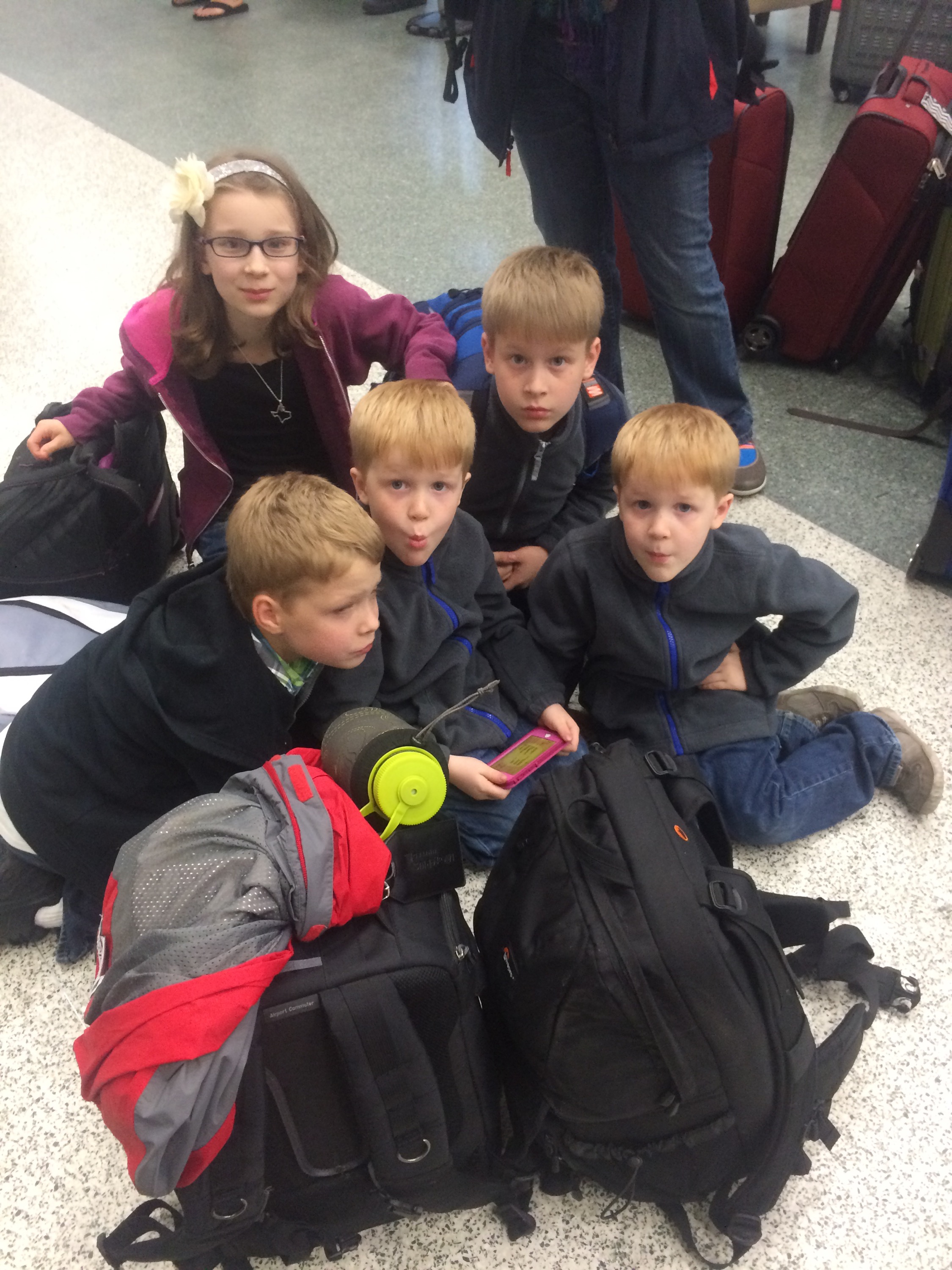 We're finally on the plane! We packed up 17 bags, each weighing 50 pounds (more or less), and headed to the airport. It only took us about an hour to get through checking in and security. We bought pizza, we loaded onto the plane, and now were sitting and waiting.
Please pray as we cross the Atlantic, land in Istanbul, and then transit on to Zürich. We should be arriving in Zürich around 10:30 PM local time, and then we have customs, passport control, and rental cars to sort out. We should be arriving in Kandern around 1 to 2 AM Tuesday morning.
UPDATE 1: We've landed well in Istanbul, where they have a lovely airport. We're taking off to Zurich in a couple hours. The kids did well on the long flight, and were only a little cranky/stir crazy once we've landed. All is well so far–Turkish Airlines is very child-friendly, and there were about 2-3 dozen kids on our flight. They even had special kid-oriented goodie bags, with kid-sized slippers, eye covers, socks, etc.
UPDATE 2: We've arrived! We managed to get to the rental car counter about 10 minutes before they closed up shop for the night, and got the last two Seat Alhambras they had left. We managed to fit all the checked bags into one of them (photos later) and all the people (except Dale) and the carry-on luggage in the other. We then spent about 30 minutes in the parking garage while we brushed up on our manual-transmission driving for some of the less-experienced drivers in the group…we won't name names here.
We drove through the rain for nearly 1.5 hours, but we've arrived at our only-for-the-next-nine-hours place for the night, an apartment graciously offered by one of the missionary community here in Kandern. We'll be taking up another temporary residence tomorrow afternoon/evening, where we'll stay until the house we're renting is available, around July 1.