Tuesday, we got to spend the afternoon at the Houston Museum of Natural Science with the fabulous Aunt Amelia!  I hope you enjoy a few pictures!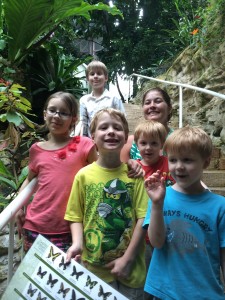 Everybody loved the butterfly exhibit!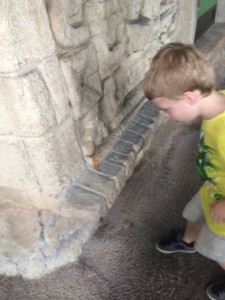 Two butterflies landed on Wolverine!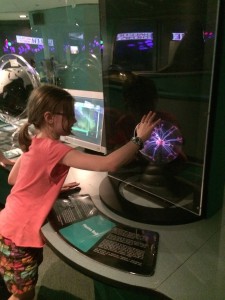 Phoenix explores in the hands-on exhibit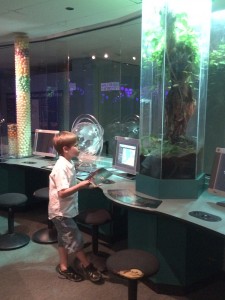 Cyclops checks out the terrarium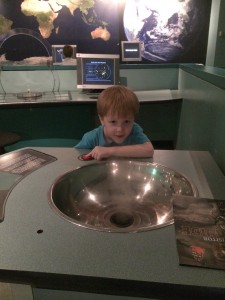 Nightcrawler is making a cloud!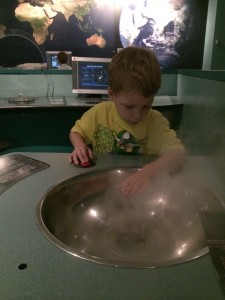 Wolverine loved the cloud machine too!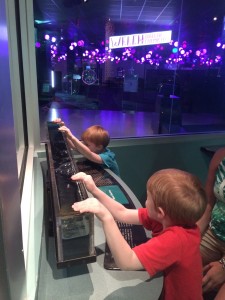 Beast and Nightcrawler making waves.
We are so thankful for the opportunity to spend time exploring Houston before we leave!  Training starts in just over 2 months and then on to begin our full-time positions.  If you want to know more about our assignment and our move, please click here